---
Maximize the Cloud!
The webinar is now available on demand.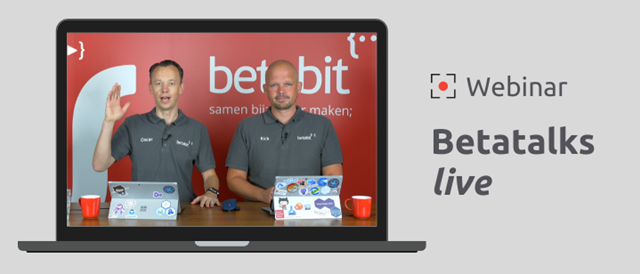 ---
You did it, the first services are running. The portal is no longer a mystery. But imposter syndrome is creeping up on you, suddenly you are surrounded by a whole new world! Don't worry we have all been there, let us help you unlock the next level.
In this
Betatalks live
session, we will look a bit more at the cloud native concepts and services. Do you want to build something for hyperscale or Multi-Region? Need to store your secrets the right way and centralize all configurations? Maybe you want to expand your knowledge on serverless and create amazing orchestrations?

The hour will be filled with technical content and demos that will help you feel more comfortable around some of the cloud native concepts.
Audience: Software development managers, CTO's, CEO's, ISV's, (lead) software developers and architects, IT professionals, and consultants. Especially those working for an ISV.
This webinar is now available on demand.
It is the third webinar in a series about cloud migration. The first two:
---
You will receive a link to the webinar shortly after you register
Please submit your info to receive the webinar
---
Presenter - Oscar van Tol
Principle Cloud Architect, CTO Virtual Vaults
---
Presenter - Rick van den Bosch
Principle Cloud Architect, Microsoft MVP
---
Have you seen our previous Betatalks?
In our Betatalks, Betabitters discuss the latest features and developments in the field of Azure and .NET. Here you will find the complete playlist with all our Betatalks. Enjoy!
And this is our latest, episode #24, where Jelle & Feli show you how you can make an algorithm from scratch.