---
Training courses
Elevate your development team to a higher level with our unique, proven training courses. From home or from your own office.
---
Customised for each knowledge requirement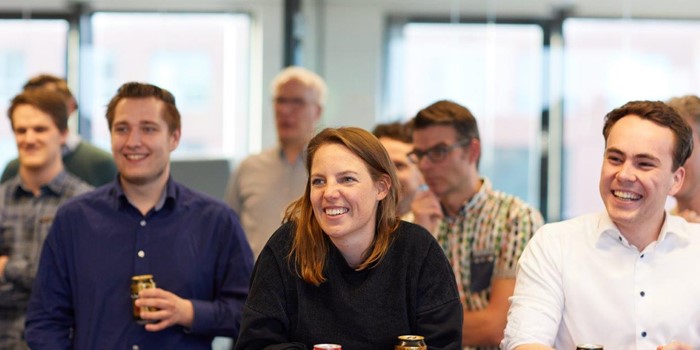 ---
The best elements of our Academy
Knowledge development is essential to the modern employee. It's crucial to keep up. We have been perfecting this over the years and have developed special courses for our own employees. We've made the best elements of our own Academy available to external developers.
Three young developers from my team are a breath of fresh air. They have successfully appropriated a more major role for themselves, generating focused discussions, more input and faster completion. All thanks to Betabit's courses.
---
The most up-to-date techniques
We offer a specialised course that keeps in step with the most important developments in our discipline. In our training course, we offer a number of techniques, including:
Angular
ASP.NET Core
Azure
C# and OOP
Databases
Dependency Injection
Entity Framework
Git
HTML, CSS & Javascript
HTTP
LINQ
React
Refactoring
Repository & UoW
SOLID
TypeScript
Unit testing
Web Api
Web Security
---
Personal coach
Every participant gets an enthusiastic and experienced coach. We determine the technical skill level by means of an assessment, followed by a proposal in which we list the most appropriate training subjects and the time they will take. We monitor and discuss progress periodically, so as to obtain the best results, together.
The next big step in my career turned into a small step thanks to the customized arrangement and individual mentoring.
---
From your own workspot
You can follow the training course from the workplace you prefer, all you need is an internet connection. You have personal interactions with your own teacher, who is always there for you. A course takes 3 months, on average. Our experience and specialization enable us to offer this customized course at a surprisingly low price.
---
Training courses
Interested in any of the modules? Johan will be happy to help you.
---
Training courses
Related knowledge and experience