---
Betatalks live
Watch all Betatalks live webinars here on demand.
---
Don't miss a webinar or an episode
Sign up for our updates
---
'Maximize the Cloud!'
In this edition, Oscar and Rick look a bit more at the cloud native concepts and services. There are lots of technical content and demos that will help you feel more comfortable around some of the cloud native concepts.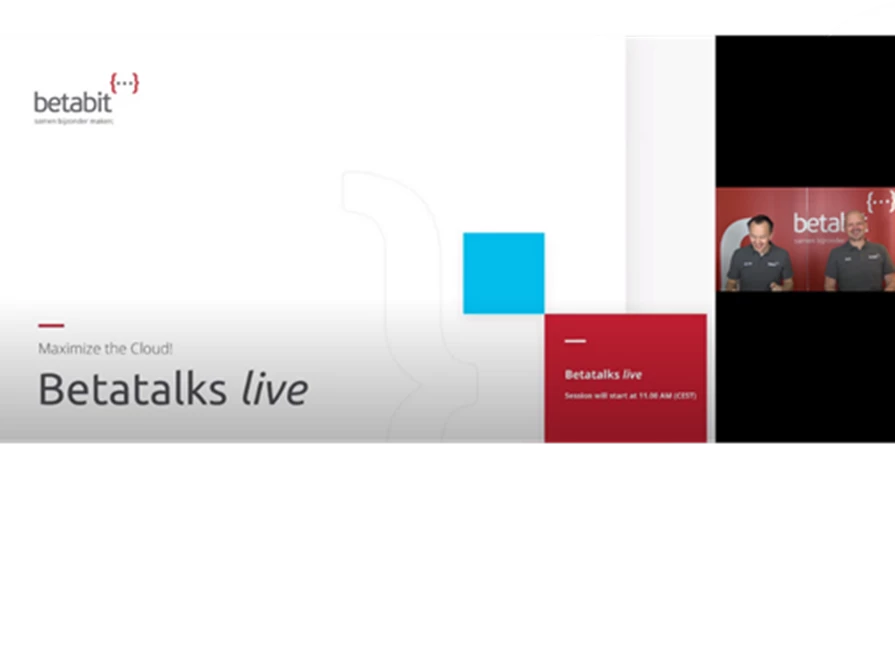 ---
'To the Cloud! Now what?'
After careful consideration your company made the choice: we're migrating to the Cloud! But then all you can think is... now what? In this webinar, Rick & Oscar dive into cloud migration preparations and the different scenarios you can take to make sure your cloud migration will be a successful one.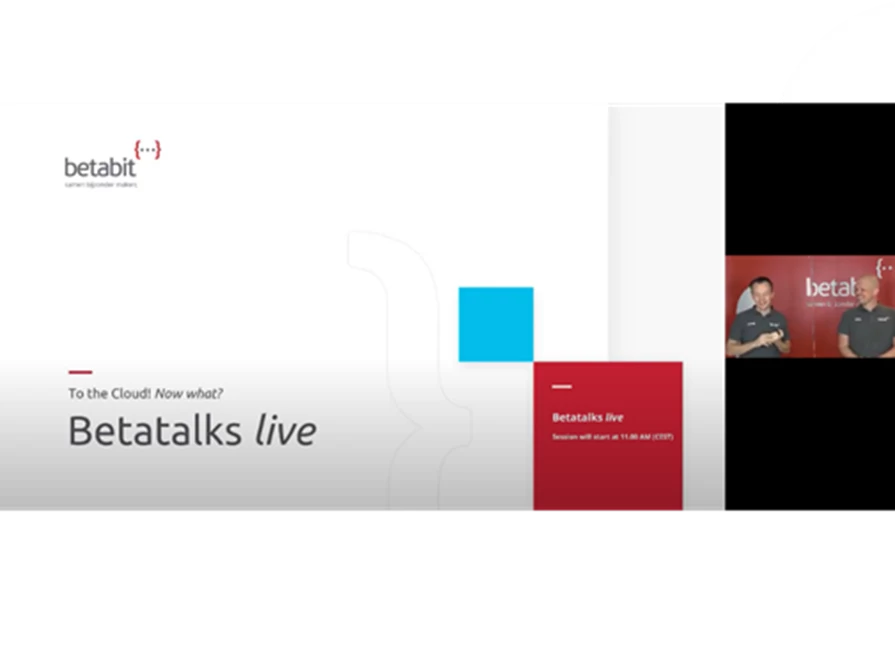 ---
'Venturing into the (Azure) Cloud'
In this Betatalks live, Rick & Oscar will dive into the different scenarios of moving to Azure. This first in a series of three webinars that are especially interesting for Independent Software Vendors will help you categorize which transition scenario most suits your situation.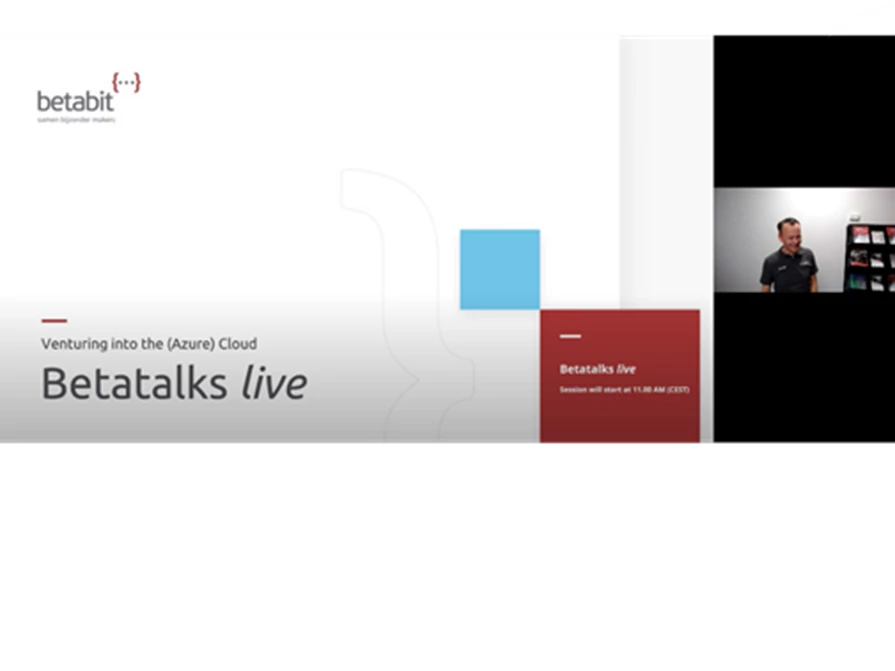 ---
'Kicking off Serverless September: the present and future of Serverless'
In the fifth Betatalks live Oscar and Rick have a short look at what we already know about Serverless in Azure, address what's new, and get a glimpse of where it might be going.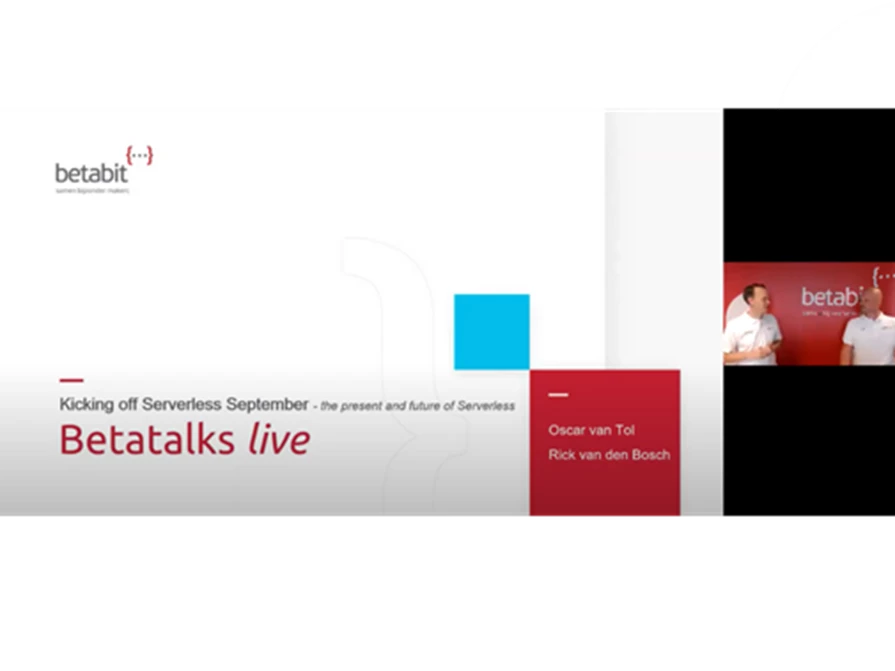 ---
'Virtual Vaults, born in the cloud – Key takeaways for your cloud journey'
In the fourth Betatalks live, Oscar and Rick discuss the main ingredients for a successful cloud journey with Virtual Vaults as a reference case, and especially for developing born-in-the-cloud applications.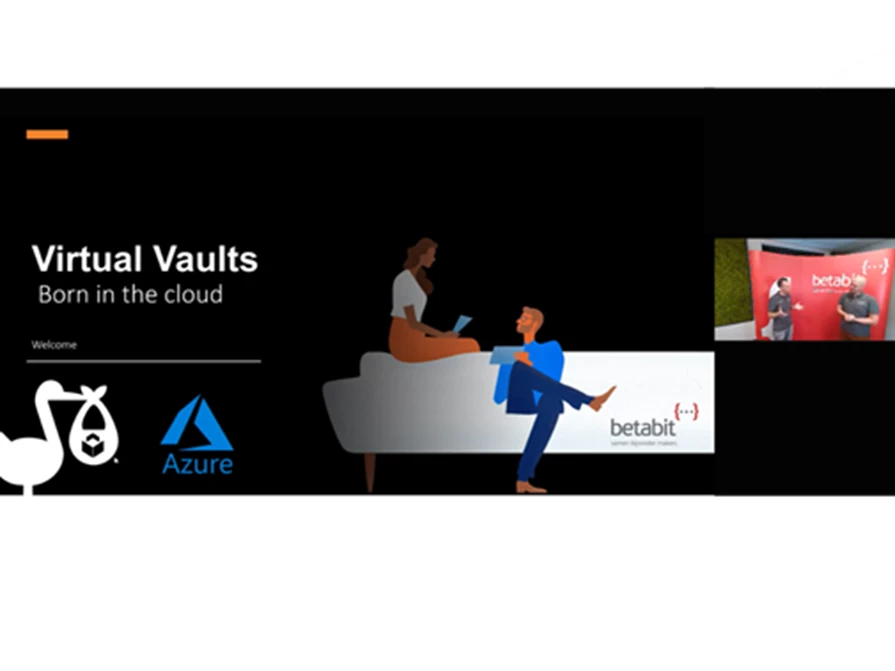 ---
'Azure DevOps vs. GitHub: Clash of the Titans'
In the third Betatalks live Oscar and Rick dive into Azure DevOps and GitHub. They discuss the past and present, and above all the important question: where do I put my code?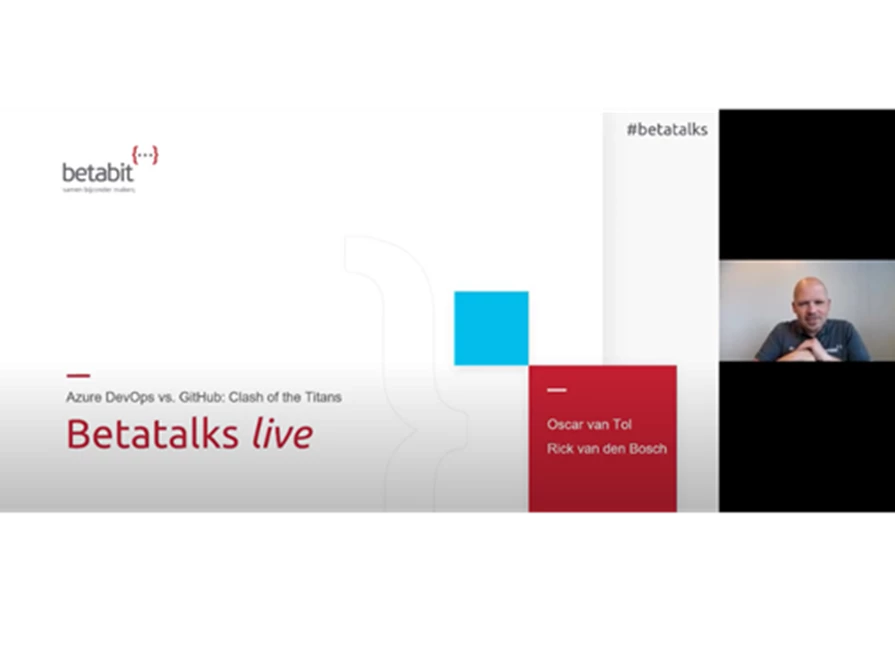 ---
'New world, new skills - Remote first with Visual Studio Codespaces and Live Share'
In the second Betatalks live, Rick and Oscar show you how to optimally use the power of Visual Studio Codespaces and Visual Studio Live Share.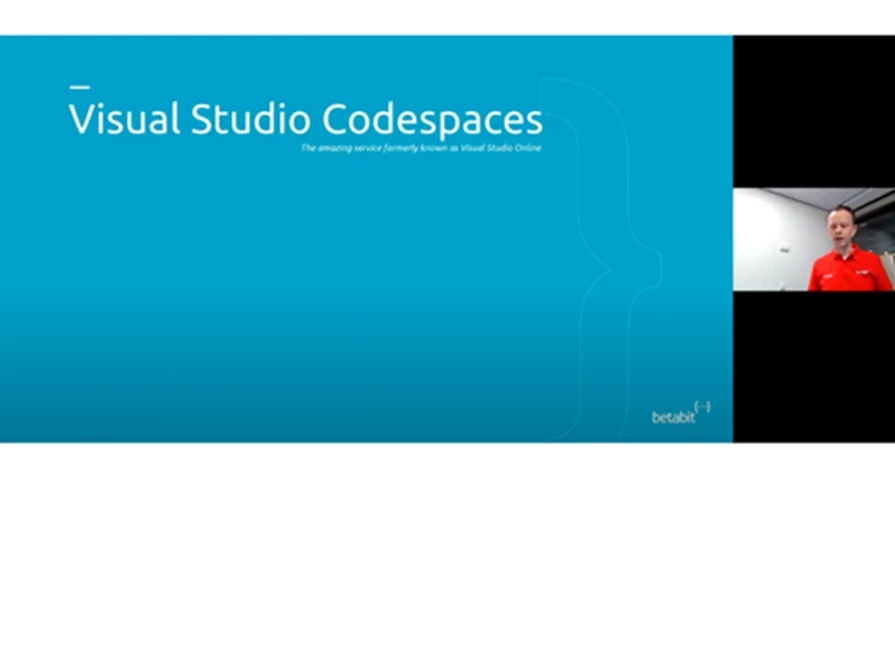 ---
'Sharing your gold with Azure Data Share'
Data is the new gold and exchanging data should be done in a simple and safe way. In this first webinar, they show how Azure Data Share can be useful, what it means and how it works.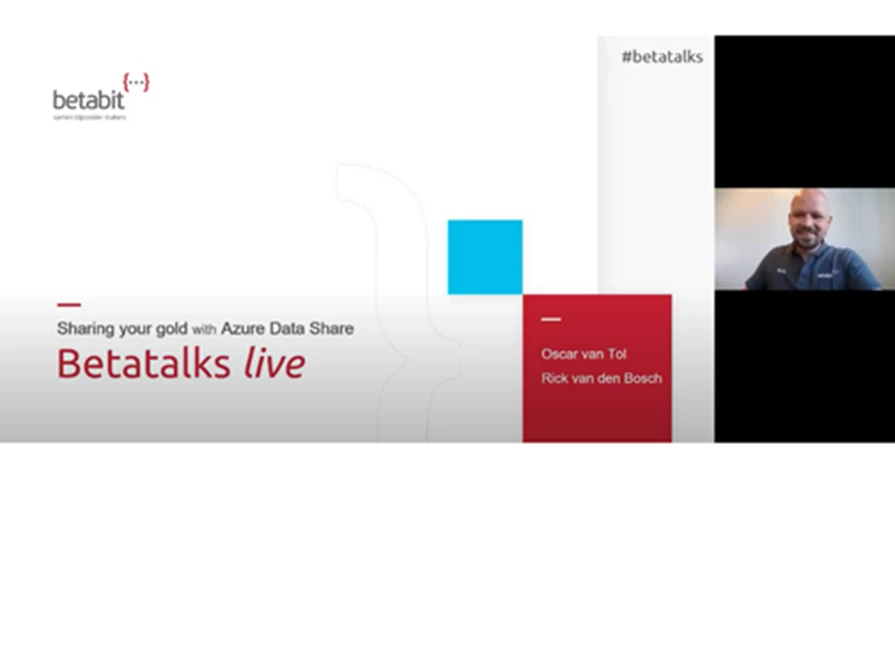 ---
View our Betatalks episodes
---
Betatalks live
Gerelateerde kennis & ervaring