---
Virtual Vaults, born in the cloud – Key takeaways for your cloud journey
The webinar is now available on demand.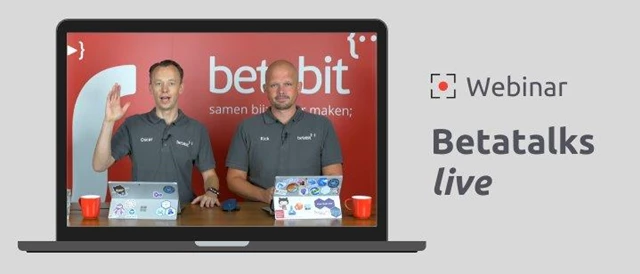 ---
It is amazing to build software using the latest and greatest services that the cloud brings us. The power is endless, but so is choice and never-ending change. Navigating the edge of chaos with your teams requires skill, commitment, ownership, and training. Company culture is a key ingredient of being successful with technology.
From startup to scaleup, a use-case
Virtual Vaults, an Azure SaaS business, has grown from startup to industry leader within 5 years. Since 2014 they have been facilitating their clients with smart and secure data rooms.
Using Virtual Vaults as a reference case, Oscar and Rick will discuss the key ingredients for a successful cloud journey, and especially for developing born-in-the-cloud applications. They will share their key takeaways, from greenfield to the present: how they optimized the software development process and created the right environment for cloud success.
Audience: Software development managers, CTO's, CEOs, (lead) software developers and architects, IT professionals, and consultants.
The webinar is now available on demand.
---
You will receive a link to the free webinar shortly after you register
Please submit your info to receive the webinar
---
'Virtual Vaults, born in the cloud – Key takeaways for your cloud journey'
Related knowledge & experience