---
Software blueprint
Your project and product get off to a flying start with our software blueprint, filled with concrete tools, requirements and follow-up steps.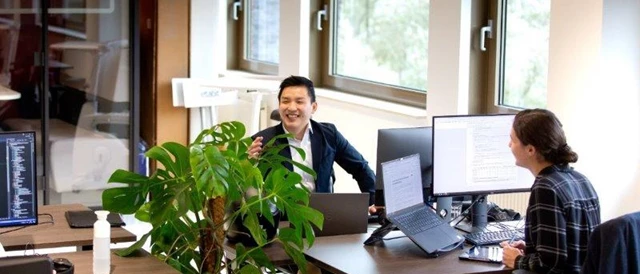 You know what you need to create to be able to take the next step with your organisation. You have a software idea, a plan, a concept and you want to make a success of it. But you don't have the capacity, knowledge, expertise, or dedication. So where or how do you start?
---
Your roadmap
A software blueprint is the solution. Your team will join a business and technical expert at Betabit and get to work on the idea. In the form of interactive workshops, the business processes are explored, we define a minimum viable product (MVP) and deal with design, layout, user experience, wireframes, and user stories. The result is a roadmap containing concrete tools, requirements, and follow-up steps.
---
Existing software?
If you want to build further on existing software, it's essential to know how good that software is. YieldDD Tactical Assessment together with YieldDD thorough inspection of all aspects of the software, from adaptability to reliability, from compatibility to security, and from maintainability to the intellectual property. With smart tooling, we map this out systematically and prevent any unpleasant surprises.
---
Go / No-go
Once your blueprint has been created, there is a go/no-go moment. You have no obligation and have the chance to study critically the steps to be taken and the investments with all the stakeholders.
---
Go?! If so, we'll develop your software product
Cloud-native development
---
Software projects
Get your Software blueprint:
---
Questions? Nick will be only happy to help