---
We create the best business-critical software. In Azure.
Smart. Transparent. Measurable.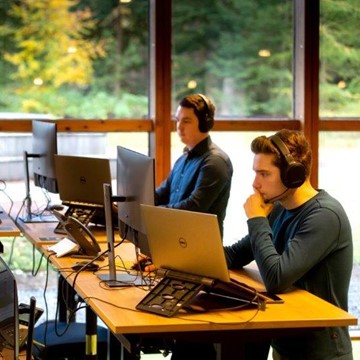 ---
We develop custom software, business-critical systems, that make our customers successful. With over 10 years of Azure experience, more than 160 professionals in the Netherlands and 50 abroad, we are the market leader in software development, assessment and training in Microsoft Azure. We combine high-end Azure services with hands-on DevOps experience. From cloud native development to managed services, from software (security) assessments to tailor-made training programmes. Plus, we work from your region.
Is this one of your challenges:
---
The best business-critical software
This is what makes Betabit special
---
Blog
Don't Skip, Hot Take
Jelle tells us more about the responsibilities of a software engineer and why they are so important. He argues that software engineers have a responsibility to not only have relevant technical knowledge but also to be proactive, professional, ethical, transparent, and responsible for their actions. 
---
News
New Betatalks episode!
In this Betatalks episode, Jelle follows up on Betatalks #73, about parallelism using Durable Functions. This time, he introduces Azure Batch, which is a great Azure service for parallelism problems of a more complex scale. Jelle shows you how to get Azure Batch to work as a developer, as it has more overhead than a Durable Function.
---
News
New Betatalks the podcast episode!
In this episode, we talk to Eduard Keilholz about a demo and polling app and how he created it using microservices and Azure Container Apps. Container Apps is a new service that sits in the middle between Container Instances on one hand and Azure Kubernetes Service on the other. We dive more into KEDA. And, we discuss his book Infrastructure as Code.
---
New blog
Azure Blob tags: Working with numbers
Joey tells us more about Azure Blob tags: working with numbers. If you have been struggling to find Azure Blobs using numeric Blob tags, and still experiencing invalid query errors or unexpected search results then read this blog to find the solution.
---
Questions? Marjolein will be only happy to help