---
We create the best business-critical software. In Azure.
Smart. Transparent. Measurable.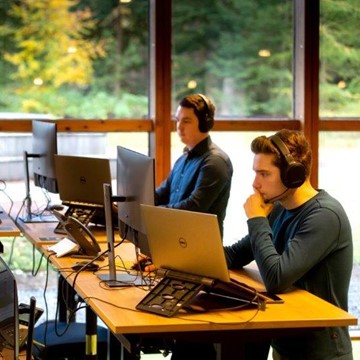 ---
We develop custom software, business-critical systems, that make our customers successful. With over 10 years of Azure experience, more than 150 professionals in the Netherlands and 80 abroad, we are the market leader in software development, assessment and training in Microsoft Azure. We combine high-end Azure services with hands-on DevOps experience. From cloud native development to managed services, from software (security) assessments to tailor-made training programmes. Plus, we work from your region.
Is this one of your challenges:
---
The best business-critical software
This is what makes Betabit special
---
News
New Betatalks episode!
In this new episode Rick and Oscar talk about YARP, Yet Another Reverse Proxy. First published by Microsoft in late 2021 and part of the ASP.NET ecosystem. The big question is: if we have this as a separate tool, what is a reverse proxy? Rick and Oscar will tell you all about reverse proxies, their advantages, some use cases and why you should use YARP.
---
News
Accelerating your app with Azure
As an ISV you are building an awesome product. But there is always a next step for improving scale, performance, security, process or compliance. We'll tell you all about it at this event with and at Microsoft.

Read more...
---
Behind-the-scenes
Betatalks the podcast
Wondering what our Betatalks the podcast recording days look like? Take a look at our behind-the-scenes!
---
Case - Nextens
New generations of tax software
Nextens and Betabit have maintained a mutually valued and fruitful collaboration for several years now. Together we build new generations of tax software and software developers.
---
Case - Syntess Software
A blueprint for building cloud-native software
Guiding the migration of a complex ERP system to the cloud. Due to the design process and the choices made in it, Syntess now has a blueprint for building cloud-native software.
---
The best business-critical software
If you have any questions, Marjolein will be happy to help