---
We create the best business-critical software. In Azure.
Smart. Transparent. Measurable.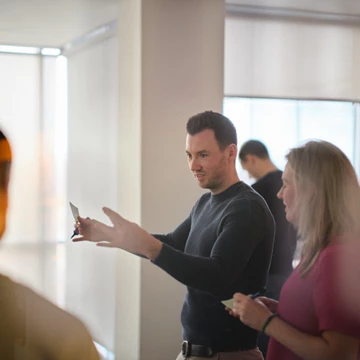 ---
We develop custom software, business-critical systems, that make our customers successful. With over 10 years of Azure experience, more than 160 professionals in the Netherlands and 50 abroad, we are the market leader in software development, assessment and training in Microsoft Azure. We combine high-end Azure services with hands-on DevOps experience. From cloud native development to managed services, from software (security) assessments to tailor-made training programmes. Plus, we work from your region.
Is this one of your challenges:
---
The best business-critical software
This is what makes Betabit special
---
News
New Betatalks episode!
Steven and Jelle talk about new features in .NET 8, ASP.NET Core 8, and C# 12. They discuss the improvements to performance, containers, Blazor rendering modes, exception handling middleware, authorization for Swagger endpoints, named services, primary constructors, time providers, and more. They show code examples for many of these features.
---
Video
Anniversary trip Hamburg
We are still enjoying our anniversary trip to Hamburg. It was a fantastic weekend celebrating Betabit's 20th anniversary.
---
News
New Betatalks the podcast episode!
In this episode, we talk with Rik Hepworth. We explore the evolution of the global Azure event, addressing post-pandemic challenges and encouraging involvement, aiming to unite the Azure community worldwide over three enriching days.
---
New blog
Algorithms in the AI era
Feli talks about The EU AI Act. The EU AI Act, pending approval in the European Parliament, is set to become the world's first comprehensive AI law, regulating AI systems in the EU for safety, transparency, and ethical use. It introduces different rules based on AI system risk levels and is expected to be finalized by the end of 2023.
---
Questions? Marjolein will be only happy to help