---
Cloud Assessments
You want proactive managed services and maintenance and you want to profit from the latest tools and technologies. In order to set this up perfectly for your organisation, we start with a Cloud Assessment. Where are you right now? And what needs to happen before the Application Management Process?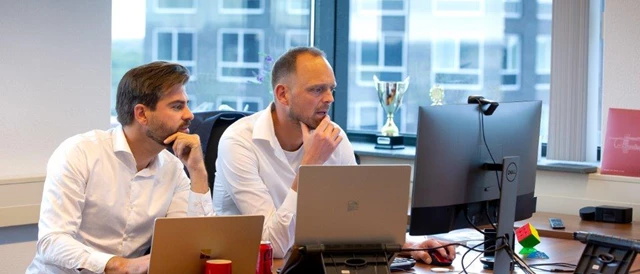 If you have an existing application, not created by us, we'll look together at ways you can best profit from our Managed Services. How we can manage your application optimally. What is the current status and quality of the software? Does the application run in the Cloud? If so, in Azure? If not, what would it take for you to migrate your application to Azure? Which areas of improvement do we see and how can we help you? 
---
Cloud Readiness Assessment
If your application does not run in Azure, we will investigate how we can migrate your software there as fast and cost-efficiently as possible. We do this using the Cloud Readiness Assessment of our partner, YieldDD. They will examine your application and look at the quality of the code and software. Based on those insights, we determine the right migration strategy. This might include:
Lift & shift (also called re-hosting): put simply, moving your application and data to Azure without having to redesign the application.
Re-factor: adapting the application for a better connection with the Azure environment.
Re-architect: this is the process of splitting up the application into multiple components which are improved separately from each other and migrated to Azure.
Rebuild: our software projects team redevelops the application in Azure.
We explain in detail our advice and the advantages and disadvantages of every migration strategy. Tailored to the characteristics and quality of your application and organisation.
---
YieldDD Tactical Assessment
If you want to build further on existing software running on Azure, it's essential to know how good that software is. With the YieldDD Tactical Assessment, and in collaboration with YieldDD, we carry out a thorough inspection of all aspects of the software, from adaptability to reliability, from compatibility to security, and from maintainability to intellectual property. With smart tooling, we map this out systematically and prevent any unpleasant surprises. You have direct insight into the quality of the software, what we can expect and have to improve to set up the administration optimally.
---
Follow-up steps
We have now determined the follow-up steps and actions necessary to finally manage your application and for you to profit from the Azure DevOps environment. We then make sure that our service and software development are coordinated with your application. We do that in the Application Management Process phase, with the help of correct knowledge transfer and the Capability Maturity Model.
---
Managed Services
Application Management Process
---
Find out more on our Cloud Assessments!
---
Questions? Nick will be only happy to help