---
500 enthusiastic junior programmers
Entire primary school enthralled by programming. Two fantastic days.
---
On Thursday 21 March and Friday 22 March, we taught programming to a complete primary school in Rotterdam. with BetaKids, in this case with 9 Betabit colleagues.
A total of 500 children!
All pupils from Classes 3 to 8, spread over almost 20 lessons, got a better idea of how much fun programming is and what you can do with software. They now understand very well how a computer or robot thinks. And we were so pleased by their positive, enthusiastic reactions!
---
Building algorithms and writing code together
Of course, the lessons differed from one age group to another. In Classes 3 and 4, we let the children play around with cards with which they could build algorithms to make a 'robot' move. They themselves came up with the bright idea of marking arrows with a '2x', '3x' or '4x' to save on the number of cards needed. So they actually wrote their own programming language.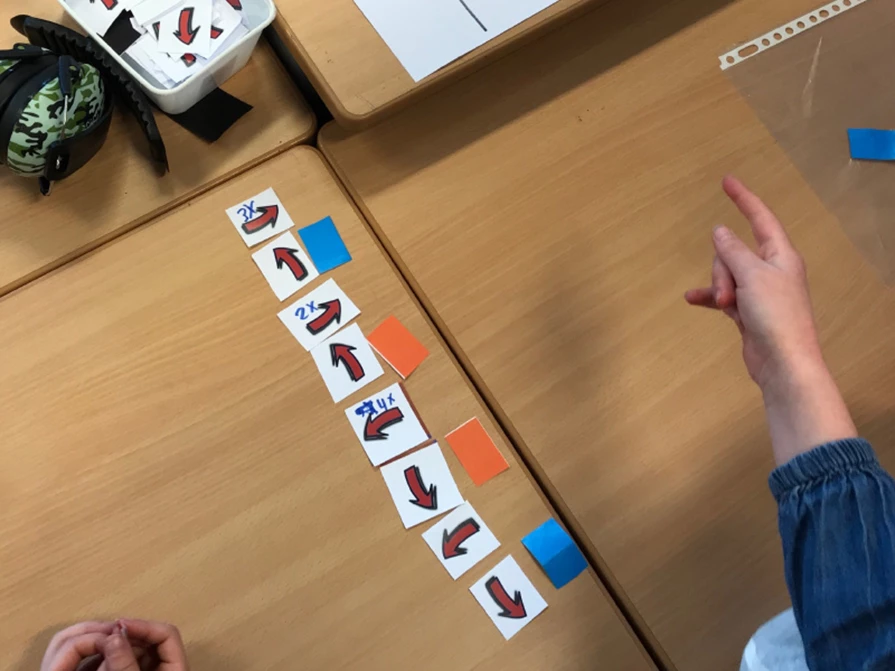 Classes 5 to 8 were allowed to write 'real' code. Classes 7 and 8 were even able to show their own video game or film at home after just one lesson. It maybe wasn't Fortnite, but they were proud.
It was cool to see everyone – the children, the assisting parents, the teachers, and even the director – all getting so excited about our lovely profession.
The teachers will continue to pick the classes from now on, and we are ready for the next challenge. Read more about this initiative on our BetaKids page.
---
500 enthusiastic junior programmers
Interesting for your class or child(ren)? We'd love to hear from you.
---
500 enthusiastic junior programmers
Related knowledge & experience