---
YieldDD Software Due Diligence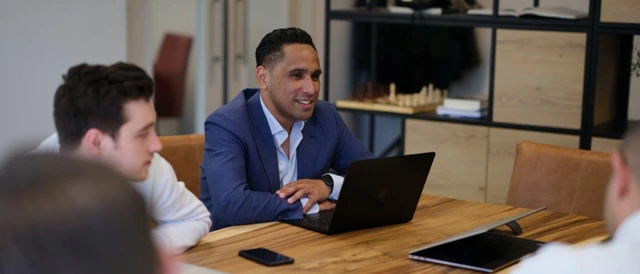 ---
The best software
In the end, it's all about the quality of the software. That's the only way you can really make a difference for your clients. You want to know how good your software is, whether the team is maximally productive and whether it is building the right parts. We measure this with our YieldDD services.
---
Constant insight
You want to have constant insight into the software quality. With Software Due Diligence, we enable you to fully understand all aspects of the software, from adaptability to reliability, from compatibility to security, and from maintainability to intellectual property. In addition, we provide insight into the quality of development processes and teams. With smart tooling, we map this out systematically.
---
Risks, opportunities and follow-up steps
You want to have constant insight into the quality, and this starts with the people. We see that time and time again. Are the right specialists on the team? Are they comfortable in what they do and are they doing the right things?
Together, we determine what due diligence services are desired or needed. No rush jobs, no fast surveys or demos. We open the digital engine and examine every line of code, architecture, software development team, and process for you. We conduct an in-depth investigation based on industry-recognised tools and ISO standards. 
You will receive an independent and objective list of the risks, opportunities, and follow-up steps. Read more about YieldDD's services here.
---
Software Due Diligence
YieldDD - Powered by Betabit
---
Software Due Diligence
Related knowledge & experience