---
Technical Testers
Working with Betabitters; our technical testers are only too happy to join your team.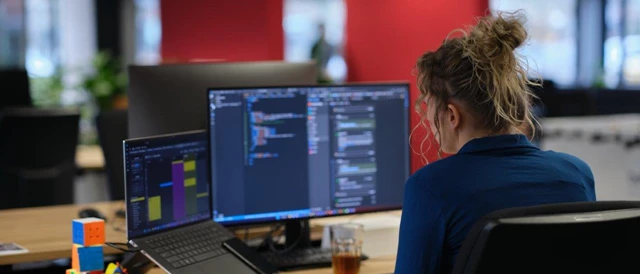 ---
Automation
The testing profession has been evolving considerably in recent years. With the development of cloud technology, releasing new software quickly is the new norm and it requires a different approach. Testing and development continue to converge on each other. Our testers are happy to join your team in building it.
---
Experience
You gain experience by doing the work, training, and being challenged. We have a healthy mix of senior and junior talents who work in scrum teams to keep each other on their toes getting ahead. With our testers, you are guaranteed to strengthen your development team.
---
Intelligence and inspiration
All Betabitters have been extensively tested during their job application process. Good software quite simply requires intelligent specialists with a passion for the testing profession. A critical eye, persistence, and a systematic approach characterise our testers. We are in your area and would be happy to take a look.
---
Learning
Our culture is very open, and we are extremely eager to learn. Combined with our strict hiring policy, focus on Microsoft Azure, and specialisation in technical testing, this is unique and sets us apart from others. We are proud of this and are happy to share our knowledge with you.
---
Questions? Marjolein will be only happy to help
---
Technisch Testers
Gerelateerde kennis & ervaring