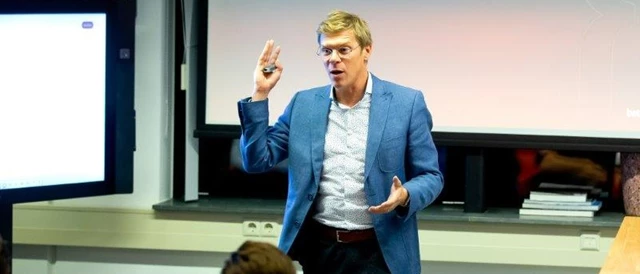 ---
The 21st century
Digitisation
We are living in a decade of digitisation: the transition from analogue to bits and bytes. It's a development that started in the second half of the last century and is still ongoing. And this is the main trend around which our company operates since digitisation means the development of software. Whichever way you look at it, bit and bytes don't move of their own accord.
---
Microsoft Azure
Unique code
Digitisation was given a huge boost by the arrival of the Internet, with which the demand for software has been growing for years. And as the demand grows, so the supply develops: the tools we work with are many times more powerful than they were a few years ago. At Betabit, we focus 100% on Microsoft technology and the development of systems requiring coding skills. This is the Microsoft Azure platform with more and more specialised services. We develop business-critical systems, and we have a unique knowledge needed to demonstrate quality.
The basis of our profession - managing system logic - won't change. So we remain very critical and only employ colleagues with the necessary intellectual capacity.
---
Privacy and Artificial Intelligence
Europe
We're originally a national player but our foreign offices and diverse international clients have expanded our European vision. We believe in a powerful and distinctive Europe, where there is a demand for strong players. And in that Europe, from our base in the Netherlands, we would like to play a role in shaping a responsible way of dealing with new data technology. Technology is not neutral and morals matter. Privacy and AI are themes in which we actively invest.
---
We go a really long way
Betabit ventures
We invest. In people and in software-driven organisations. In our colleagues, in our clients, and in companies that have software development at their cores, such as Virtual Vaults and YieldDD. The heart of our sunflower strategy is our knowledge and culture. We cherish them and work hard on them every day. Our investments are the leaves, leaning on that same culture and those same competencies.
---
Creating together
Connection
Our western society faces huge challenges. Advances in technological developments sometimes offer solutions, but at the same time confront us with new issues. We're not naive. Our attitude is critical but optimistic. We're making our future, based on belief and hope. But can everyone keep up? Are we connecting people or dividing them? Are we glorifying the individual, the hero, egocentricity? Or do we understand that the world is bigger than just 'me' alone? Together. We choose the last option because you don't get anywhere on your own; we stand on each other's shoulders.
---
Questions? Luc will be only happy to help
---
Our vision
Related knowledge & experience