More and more organisations are going for the advantages that Azure offers them. Microsoft Azure has been around for more than ten years now and is one of the largest cloud platforms in the world. So it's a logical choice. We have been involved from the very beginning and that gives us unique Azure expertise. You too can profit from our experience and knowledge. We're happy to help.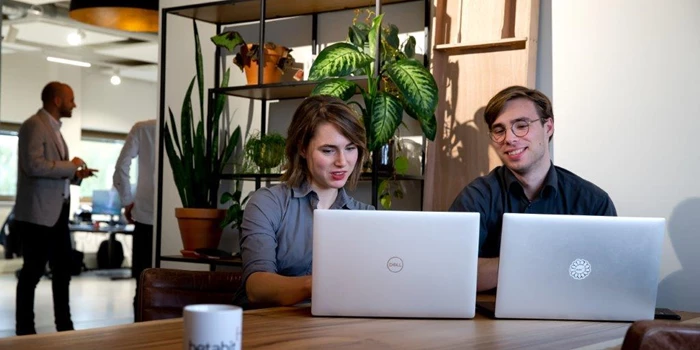 ---
Knowledge-sharing
Knowledge is the starting point if you want to make good use of the possibilities Azure offers. We have a specialised training programme which keeps pace with the major developments in our professional field. Our training programme enables us to share our knowledge and years of experience in Azure with you in an accessible way.
---
Hiring expertise
Powerful Azure services offer unprecedented innovative possibilities. But there are also pitfalls to working with Azure. Fortunately, our developers and testers know exactly what to watch out for and apply that knowledge to building the best software for our clients. Deploying our Azure consultants will create added value for your organisation.
---
An Azure kick-start
You want to hit the ground running. And with Azure, you can start small. Perhaps the biggest challenge is the first step, but that doesn't have to be a big step. We're happy to discuss your ideas with you to help you get off to a good start in your organisation. If you have existing software that you'd like to bring to Azure, we have the right solution for that with our Azure assessment.
---
Technical roadmap
Successful organisations know where they want to get to. Keeping their strategy in mind at all times. Many of our clients ask our help in translating their strategy into a correct technical route in Azure. Our consultants have the in-depth Azure expertise and experience to put together your roadmap.
---
Artificial Intelligence and Azure
With your data and the power of Microsoft Azure, there are endless possibilities for distinguishing yourself. For instance with Artificial Intelligence. We have an approach - Microsoft Azure Machine Learning - which will help you on your way, fast. Our analysts make sure that you get the best from your data with Machine Learning.
---
Azure knowledge
Our solutions
---
Questions? Marjolein will be only happy to help
---
Azure knowledge
Related knowledge & experience