---
Taking the next step with your company
You want faster growth for your company, but that doesn't just happen. There will be stumbling blocks. A lack of knowledge, new insights, capacity, experience, control, commitment or finances maybe. We're happy to exchange ideas with you and help you to take the next step.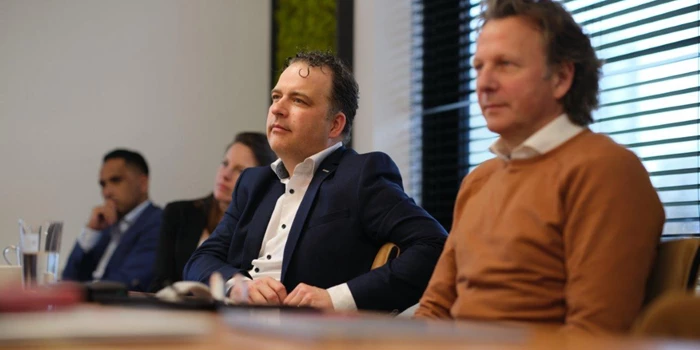 ---
A fresh pair of eyes
Sometimes it helps to have someone from outside your company take a look at your challenges. Your own industry or surroundings can make you a bit blind. Many of our most successful client relationships started that way. We were asked to assess or look into something more closely and give our opinion. Just looking with a fresh pair of eyes.
---
A helping hand
To go further than just casting a glance and implementing working code, you need developers and testers because, without those disciplines, you can't make good software. This is often a logical sequel to an initial first assessment or small assignment. You can call on our specialists for a long or short period. We can even completely take care of the realization of your software product; from a to Z.
---
A self-managing team
A successful organisation constantly calls on its software development teams. It's paramount that these teams perform and learn at the top of their capabilities. When you have the right people in your team, good collaboration, a clear direction, and structure, something magical happens. Teams start operating and managing themselves. They're an embedded element of the organisation and exceptionally effective and productive. We measure and know this.
---
Investing together
Great success doesn't just happen. It takes commitment and effort. Experience has taught us that we celebrate the best successes with our clients if we collaborate closely. When there is a great deal of trust, but above all maximum appeal is made to our expertise. And we invest in companies that want to go as far as we do.
---
How do I take the next step with my company?
Our services
---
How do I take the next step with my company?
Related knowledge & experience
---
Questions? Marjolein will be only happy to help